Kitesurf Galicia, kitesurfing school in Galicia
Discover kitesurfing in Galicia, with our traveling kitesurfing school.
Kitesurf Galicia offers a kitesurfing training that is personalized, safe and guarantees a fast progression.
Laurent, your kitesurf instructor, will offer you a tailor-made service adapted to your level and expectations.
To this end, Kitesurf Galicia offers only private kitesurfing lessons (or semi private if you want to learn with a pair).
Whether in the context of a  full course, a private lesson or supervision, lessons will be at your own pace and according to your specific needs.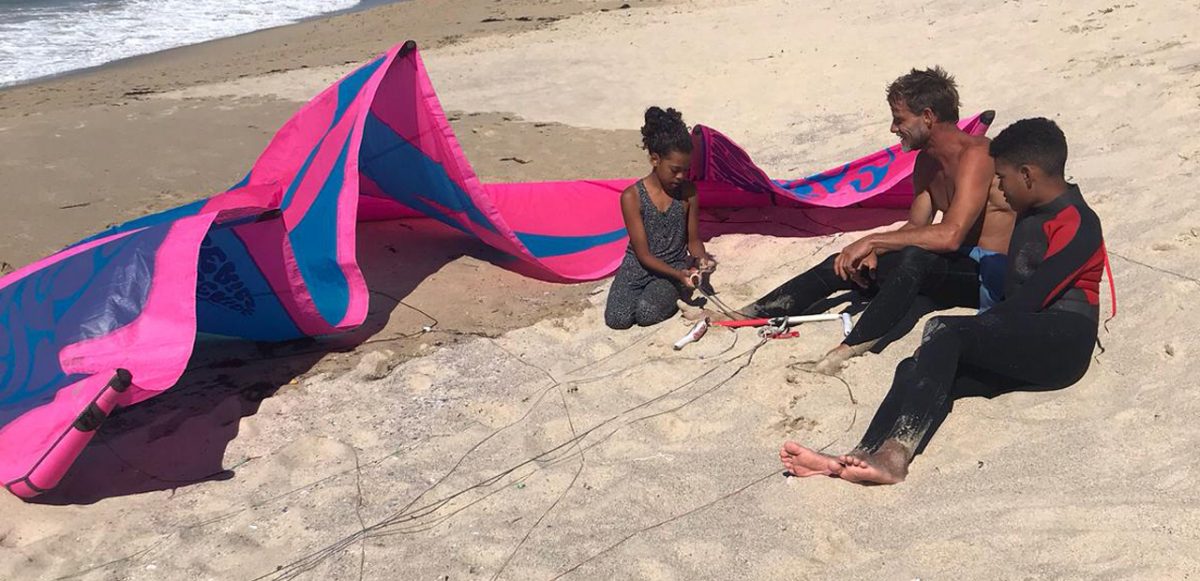 The advantages of a transient kite school

The traveling formula of kitesurf instruction has many advantages.
[Tabs]
On the one hand, it allows to adapt the spot to the wind direction. Thus, one can choose the configuration most conducive to practice, without depending on the limits of a single spot. On the other hand, novices have a chance to exploit local potential by practicing on different spots. Thus, they enjoy the pleasure of diversity and the discovery of a new site. [/ Tab] Finally, it allows trainees to have a real situation in their future autonomous practice. Indeed, the trainee is already accustomed to practice on different sites. Thus, he learns to analyze a new spot and anticipate his safety.
This reality of practice (beginner of a beach and subject to wind turbulence) is essential. Unfortunately, learning on the high seas (often offered today) often puts it aside.
We will teach you how to prepare your gear and how to navigate safely, regardless of the configuration of the spot. Because, in our opinion, true autonomy in kitesurfing is exactly that. [/ Tab]
[/ Tabs]
Services tailored and for all levels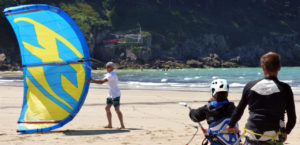 In the first place, private kitesurf lessons and courses are offered for beginners.
Then, addressing kitesurfers more advanced, we offer private lessons and supervision.
Finally, exclusively for autonomous kitesurfers, we offer equipment rental as part of a trip kite itinerant. For this purpose, your guide will tell you the right spots according to the conditions and will supervise you on the kitesurf spots throughout your stay.
Finally, we offer multi-activity packs, including alternative activities to kitesurfing. Thus, in addition to kiting, you can learn to choose yoga, fishing or surfing.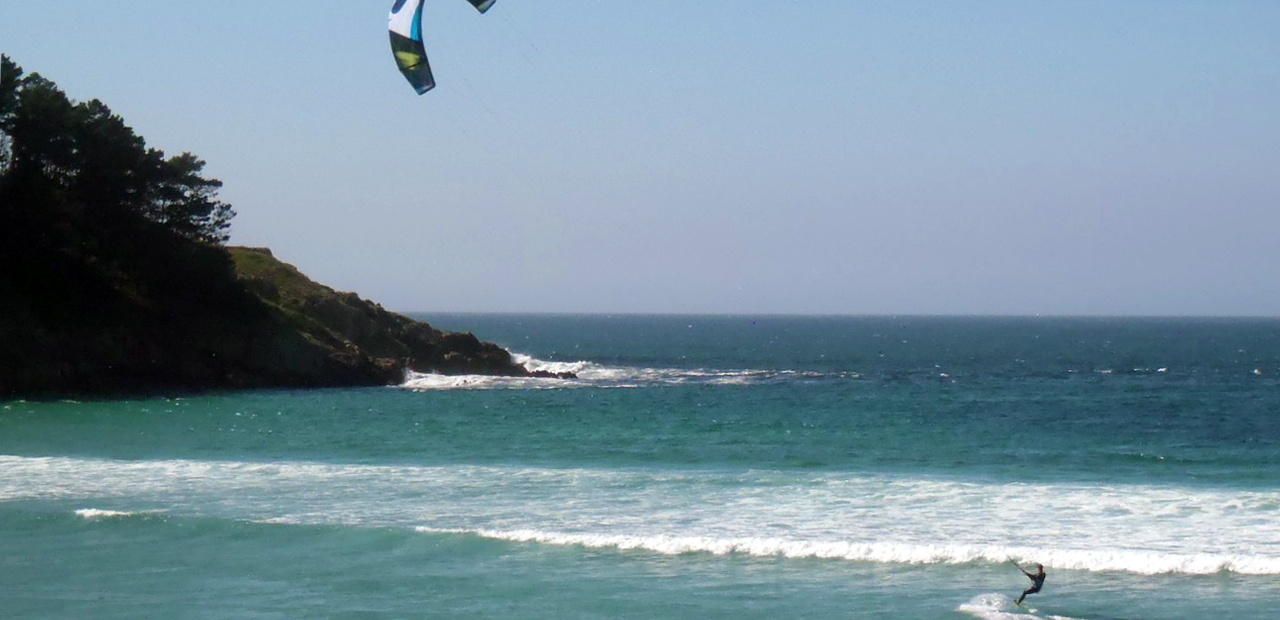 Find out more about the kitesurfing school