Kitesurfing in Galicia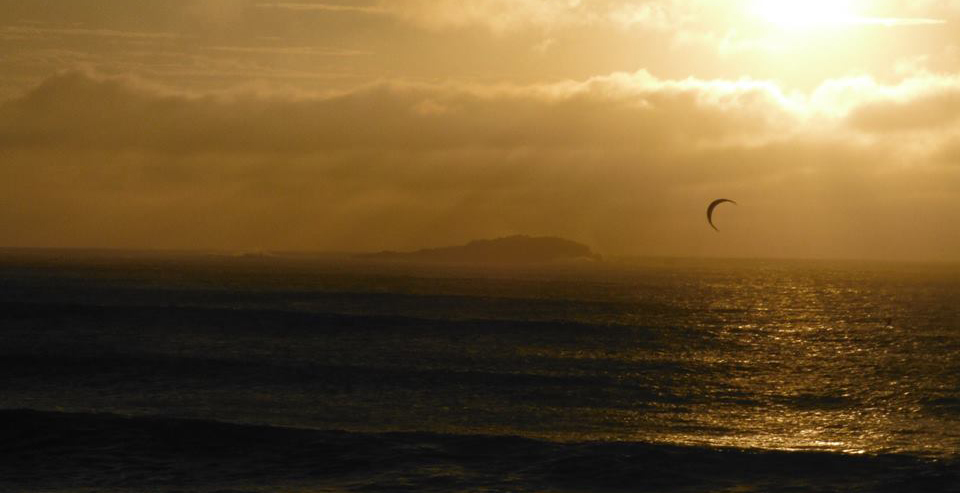 Kitesurfing in Galicia is to most of dedicated riders a living dream.
Imagine Brittany (its temperatures and virulent changes of weather), in more exposed: this is Galicia.
Located at the northwestern tip of Spain (the most exposed point to the Atlantic of all of Europe), Galicia collects everything, wind and waves, that crosses the ocean (may it come from the south or the north: Galicia receives it all).
In summary, a small concentration of waves, wind, pristine spots, pristine nature. Kitesurf in Galicia is like a gift from heaven.
Expect splendid landscapes, changing conditions (do not fear the rain, it is followed by the sun), but above all, huge riding conditions, with settled wind, a marvellous wave machine, and most importantly, truck loads of alternatives: the paths of St Jacques de Compostela, the exploration of the sublime coastline, the mountains, and then yoga, surfing, fishing and so on on no wind days ….
The conditions for kitesurfing in Galicia
Galicia is very windy in Summer, may it be from thermic winds (seabreeze) or more important weather systems. In winter time, the storms that hit it frequently bring world class conditions (with waves that are consistent for both surfing and kitesurfing).

No matter the time of the year, you will have the opportunity to cruise even when the forecast isn't optimistic: there is always a little bit here and there and a window to grab (and if there really is not a breeze, you will always find a little wave to keep you busy).
But beware, one must deserve Galicia (both to get there and to ride). The chilly ones will have to harden up to ride there: the water is cold all year rund (you can definitely bring your hottest wetsuit, even in Summer time: expect nomore than 14° water even in August).
Galician weather has the benefit of being a blunt deal: you will probably be cold at some point, you may think you're in the middle of November in August … But given the panoramas, the spots often private and the more than epic conditions, your experience will be unforgettable.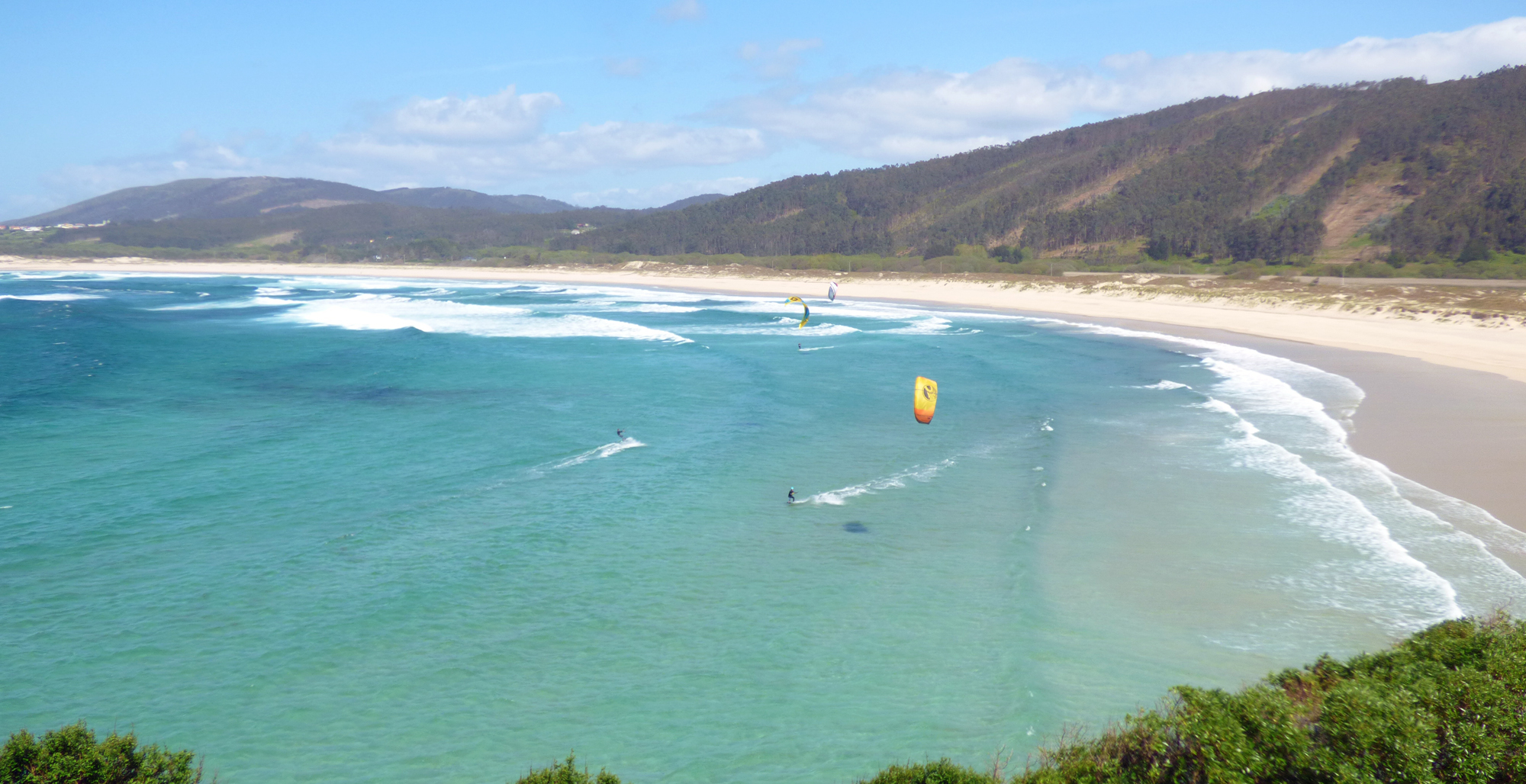 The best time for a kitesurfing trip in Galicia
From late Spring to early Fall. The rest of the year is also excellent for kitesurfing in Galicia, but with much more unpredictable winds and strong storms (very strong, with swells frequently reaching inhuman proportions which will however delight experienced surfers and kitesurfers).
The summer temperatures make it a destination of choice the most beautiful months of the year, the choppy configuration of the coast making almost any direction of the wind exploitable.
Autumn and Winter are more for experts than novices with more extreme conditions (for unforgettable sessions).
Kitesurf Galicia operates all year long.
Find out more about Kitesurf Galicia services